At the Global Water Center (GWC), we want everyone to have access to safely managed water. We are working toward this vision by accelerating the professionalization of the rural water sector through capacity development and technical services achieved through collective action.

Our Ghana Water Education Project Curricula Approved for Implementation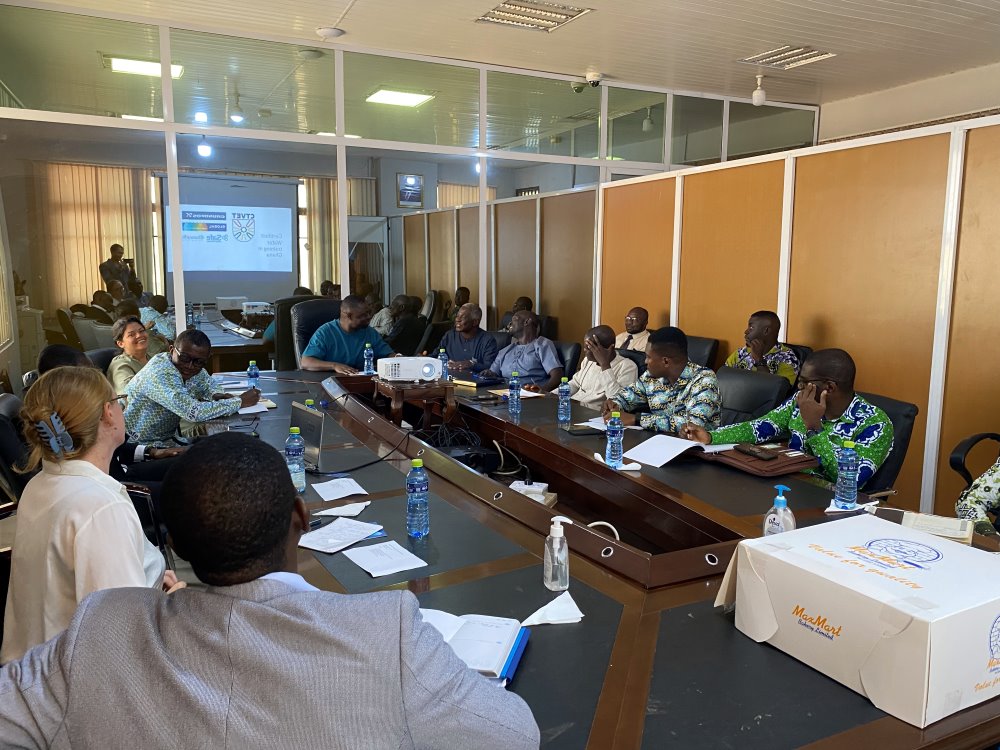 We are excited to announce that the Global Water Center, in collaboration with our project partners, has developed two national curricula that have been officially approved by the Commission for Technical and Vocational Education and Training (CTVET) in Ghana. The curricula, National Certificate I and II in Water Technology, are competency-based training programs designed to equip students with the necessary skills to secure employment in the rural water sector in Ghana. These curricula will be implemented at St. Paul's Technical Institute in the Eastern Region of Ghana, and the first cohort is expected to commence by the end of 2023.

​​​We couldn't have achieved this significant milestone without the help of our project partners and collaborators, including Grundfos SafeWater, Grundfos Ghana, Cleanearth Scientific, Safe Water Network, Dr. Stephen Turkson, CTVET, Ghana TVET Service, St. Paul's Technical Institute, and Water Mission. We express our gratitude to the Poul Due Jensen Foundation for funding this project.
We are excited to collaborate with St. Paul's Technical Institute to support them in implementing high-quality technical and vocational training programs for Ghanaian youth. Our partnership with other collaborators will continue to ensure that the rural water sector has skilled workers to address the human resource gaps in the WASH sector. This will create meaningful employment opportunities for young Ghanaians and ultimately lead to increased access to safe and clean water in rural Ghana.
New Training Agreement in Zanzibar
In October, we successfully finalized and signed memorandums of understanding (MOUs) with the Government of Zanzibar and Pamoja Zanzibar. The aim is to enhance the capacity of the Ministry of Water engineers and technicians. GWC will contribute towards the development of Technical Vocational Education and Training (TVET) for water technicians and provide training for water sector engineers. These developments will be in collaboration with Pamoja Zanzibar and Karume Institute of Science and Technology (KIST).
The Zanzibar government has requested that we help develop a Center of Excellence for Water in Zanzibar.
Pictured are Joseph Kilangi, Principal Secretary, Ministry of Water, Energy and Minerals, Zanzibar and Benjamin Filskov, Senior Director of Strategic Initiatives and Collective Impact, upon signing the MOU.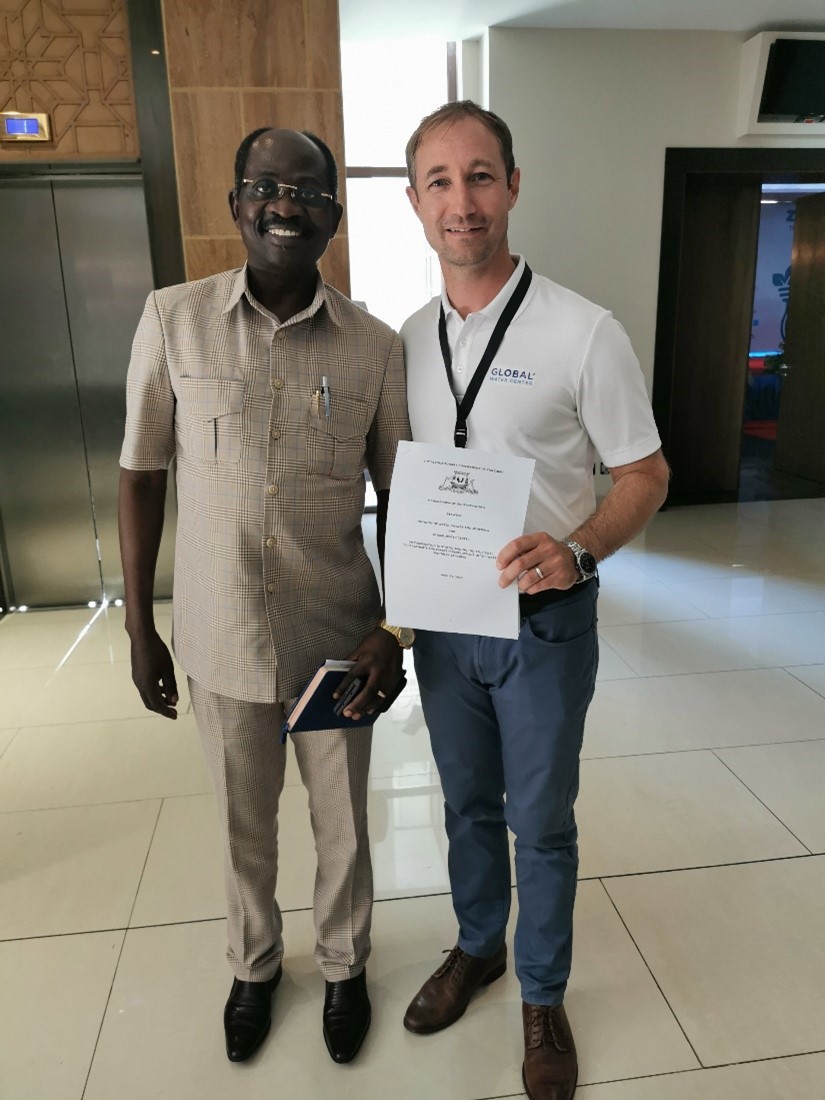 Nurturing Professional Growth in the WASH Sector 
by Lisa Mitchell, Senior Director of Learning Services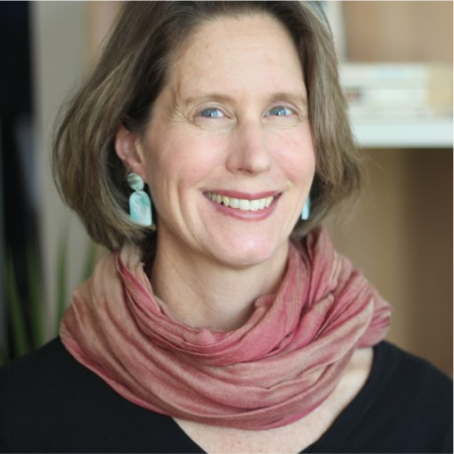 Mentoring plays an important role in the Global Water Center's (GWC) strategy to offer ongoing support to our clients. We know that training is just the first step in learning new knowledge and skills. To consolidate new competencies, ongoing support is necessary. Mentors are well placed to provide this support.
This year, GWC trialed a new strategy to support the graduates of our solar powered water systems (SPWS) training: we paired with the Rural Water Supply Network's (RWSN) Mentoring Program, to offer SPWS. We also supported RWSN's general mentoring stream, so they could extend it to a broader pool of WASH professionals.
As part of these activities, I had the privilege of becoming a mentor to three mentees, from very different corners of the world: India, Côte d'Ivoire, and Switzerland. I believe I learned more from my mentees than they likely learned from me!
I met with the mentees once or twice per month over the last six months. During our exchange, I reviewed my mentees resume, journal submissions, and even a PhD application. We discussed behaviour change and educational theories and considered innovative approaches to their work. From them I learned about a range of topics from measuring the transfer of agrochemicals into groundwater to involving communities in groundwater recharge initiatives. I also discovered new WASH organizations and initiatives.
The beauty of these relationships is that they evolved according to the mentees' needs. No two meetings were the same, and each meeting brought out new learning and ideas. I also formed a strong relationship with three people I would not have met otherwise, and I'm confident we will continue to support one another in our professional journeys moving forward.
In the coming months we will share the evaluation from the SPWS stream of the mentoring program. For now, I believe that the mentees from this stream of the program gained at least as much as I did from the program.
Interested in becoming a mentor or mentee yourself? Considering signing up for RWSN's mentoring program. Details of next year's program will be released in early 2024.
Global Water Center is accelerating the end of water poverty through learning and technical services delivered through collective action. We are committed to ensuring longevity in water systems for the sake of the people and communities that they serve, and to secure safe water for all who lack it.
 Click on the Get Involved tab or email our team at info@globalwatercenter.org for more information about ways you can partner in our work.
Thank you for your partnership and support!