The global water crisis is both enormous and urgent. Many organizations worldwide are working hard to combat it, but it's too big to tackle alone. The problem persists, and people continue to die simply because not enough people are doing the right thing, the right way, together. The resources and technology exist to end the global water crisis but to truly make an impact, we need to work together with a comprehensive strategy.
Problem 1
We do not have enough organizations working together today to solve the global water crisis.
Problem 2
The global cost of operating and maintaining existing water systems will soon exceed the funding needed to construct new ones. (¹) We are at a tipping point for WASH projects.
Problem 3
It is estimated by The World Bank that $37 Billion (US dollars) is required annually to solve the global water crisis through existing organizations and water technology. (1)
Problem 4
On average, as many as 30% of water projects fail due to lack of effective standards, training, and monitoring. Non-functional rates can range from 10% to 65% in rural areas. (²)
Problem Sources:
(1) The Costs of Meeting the 2030 Sustainable Development Goal Targets on Drinking Water, Sanitation, and Hygiene, written by Guy Hutton and Mili Varughese (January 2016) (2) Functionality of handpump water supplies: a review of data from sub-Saharan Africa and the Asia-Pacific region, by Tim Foster, Sean Furey, Brian Banks, and Juliet Willetts (March 2019)
Our mission, to reduce the number of people who lack access to safe water from 2 billion to zero, is founded on our strategy to:
Build scalable and sustainable training and support programs capable of overcoming the enormity and urgency of the world's water crisis.
Equip collaborating organizations through GWC training and support programs to successfully execute sustainable safe water projects that comply with internationally accepted standards of quality and performance.
Be forward-thinking in our approach to eliminating the global water crisis by investing in innovative technologies, opportunities, and methods.
Our team and work are committed to ensuring longevity in water systems for the sake of the people and communities they serve, and to secure safe water for all who lack it.

This crisis demands a collaborative, global response that engages and enables safe water organizations around the world, scaling their impact and rapidly increasing the number of sustainable, safe water providers.
We are bringing other organizations together to do what no one organization can do on its own. We can be relied upon to incentivize, mobilize, and aggregate the work of capable and effective water providers who consistently deliver safe and reliable water in communities facing extraordinary water poverty.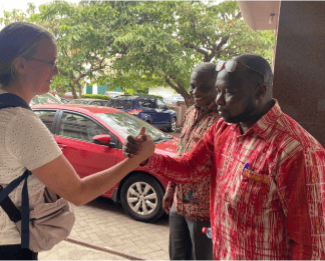 Collaborate
Our focus is to bring together Water, Sanitation, and Hygiene(WASH) organizations, corporate partners, and governmental agencies to work collaboratively to solve the water crisis.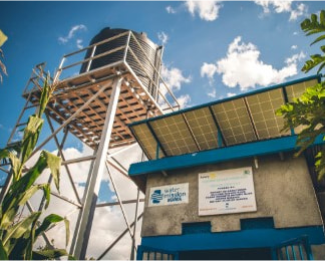 Standardize
Water projects each year experience a high failure rate, wasting billions of dollars – primarily because they are not being implemented in accordance with construction and performance standards. We work with our partners to design and implement projects that meet universally agreed-upon standards and thereby optimize the probability of project sustainability.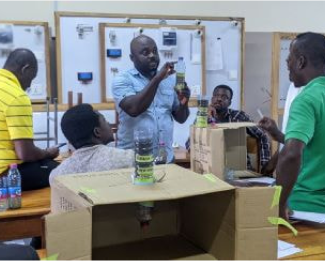 Train
There is no clear path for professionalization in the WASH sector, so many communities are aid-dependent, lacking the skills and expertise needed to install, maintain, and repair their own projects. This program gives collaborating communities and organizations the training, expertise, support, and capacity to implement and maintain projects that comply with accepted standards, bringing an end to aid dependency.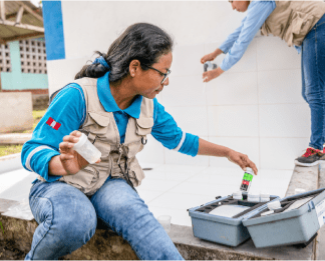 Analyze
Completed water projects are not being monitored to ensure that they are providing safe water on a reliable and sustainable basis.  This program gives the collaborating organizations the performance data they need to ensure that the project's standards and objectives are met, so they can take corrective action or provide accurate information from their field projects.
The resources and technology exist to end the global water crisis but to truly make an impact, we need to work together with a comprehensive strategy. These case studies provide real-world context for solutions that could help advance the WASH sector.
<"h4″ class="dmpro-carousel-item-title">"Ghana""h4″>
"
<"h4″ class="dmpro-carousel-item-title">"Collective"h4″>
"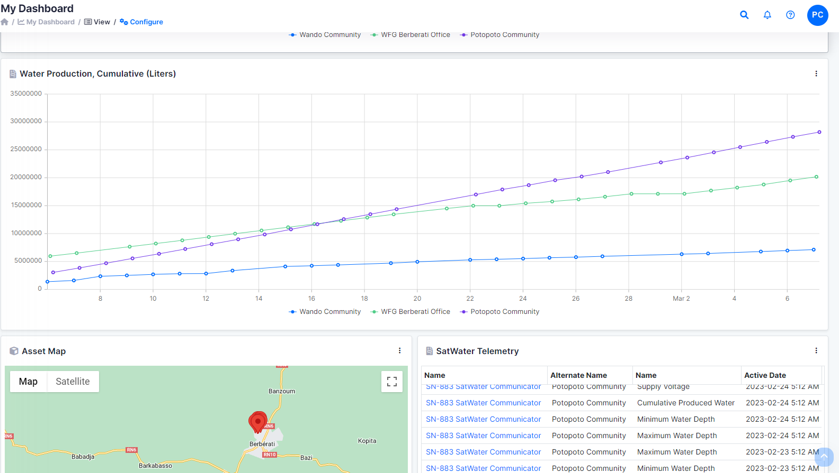 Harnessing Data
Seize the Future by Harnessing the
Power of Data by Kriss Deiglmeier
A look at the data assets we can build on.